ABB is a pioneering technology leader in power grids, electrification products, industrial automation, robotics, and motion; serving customers in utilities, industry, transport, and infrastructure globally. Continuing a history of innovation spanning more than 130 years, ABB today is writing the future of industrial digitalization with two clear value propositions: bringing electricity from any power plant to any plug and automating industries from natural resources to finished products. As title partner in ABB Formula E, the fully electric international FIA motorsport class, ABB is pushing the boundaries of e-mobility to contribute to a sustainable future. ABB operates in more than 100 countries with about 110,000 employees with about $26 billion in annual revenue.
With ABB's 2030 sustainability strategy, they are actively enabling a low-carbon society as well as working with their customers and suppliers to implement sustainable practices across their value chain and the lifecycle of their products and solutions.

ADEA, craftsmanship consisting of an uncompromising attitude and ambitious work. A first-class product is a whole whose parts are in balance. The design gives the furniture something extra and creates a product which either fascinates with its beauty or offers an exceptional function.
To create a good product, materials of high quality as well as an uncompromising attitude is needed in every link in the chain: furniture frame making, padding and upholstery work.
The seams, the stitching and the softness tell much about the product, but its true character doesn't come out until you have tested it out and used it for a while. The soft piece of furniture provides flexibility and support in the right places. You can feel the structure embedded in the furniture when sitting on it. The quality that remains invisible to us comes from craftsmanship and pride.
Since the beginning of its activity ADEA has manufactured functional products of high quality which also are realized practically.
The ADEA products are developed and improved with Ostrobothnian pride and toughness during the company's twenty-year history. The family-owned company's determined policy in making its own collection has borne fruit – they are known for their timeless and contemporary furniture.

AFRY is an international engineering, design, and advisory company. They support their clients to progress in sustainability and digitalization. AFRY connect technologies to create progress for their customers. With consultation in a wide selection of fields, AFRY can meet the demands of their customers and provide them with the support they need. AFRY has 17 000 employees in over 40 countries with Net Sales of SEK 20 billion
The first Swedish steam-pipe association was founded in Malmö in 1895 under the name of the Southern Swedish Steam Generator Association, Ångpanneföreningen (ÅF). Their main task was to perform regular inspections on the safety of steam boilers to help prevent industrial accidents. From working with steam power, they have been part of several major technological shifts over the years, including electricity, automation, and digitalization. In 2019 ÅF and Pöyry joined in order to become an international engineering, design, and advisory company, driving digitalization and sustainability for the energy, infrastructure, and industrial sectors all over the world, ÅF Pöyry later launched the new common brand AFRY.
AFRY's ambition is to safeguard successful, long-term, sustainable development for their customers and the company in balance between social, environmental, and financial interests. By integrating the UN Global Compacts principles and the three perspectives of sustainability – Society, Ecology and Economy – in everything that they do they believe that they can act as a key enabler for a more sustainable future for their customers and the world as a whole.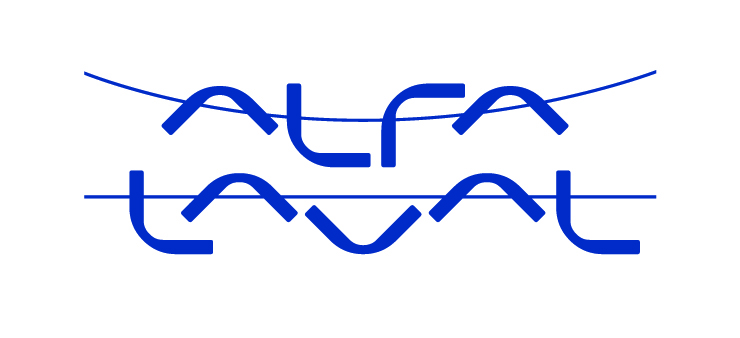 Alfa Laval is a leading global provider of first-rate products in the areas of heat transfer, separation, and fluid handling. With these as its base, Alfa Laval aims to help enhance the productivity and competitiveness of its customers in various industries in 100 countries. The company is committed to optimizing processes, creating responsible growth, and driving progress. Alfa Laval define their challenges and deliver sustainable products and solutions that meet their customers' requirements – mainly in energy, the environment, food, and the marine industry.
Alfa Laval's innovative technologies are dedicated to purifying, refining, and reusing materials, promoting more responsible use of natural resources. They contribute to improved energy efficiency and heat recovery, better water treatment, and reduced emissions.
Alfa Laval was founded in 1883 in Stockholm by Gustaf de Laval. Their focus back then was Centrifugal separators. They currently employ approximately 17 000 people and have Net sales of SEK 41,468 million.
Alfa Laval has adopted 15 of UN's Sustainable Development Goals for 2030 but also the UN Global Compact.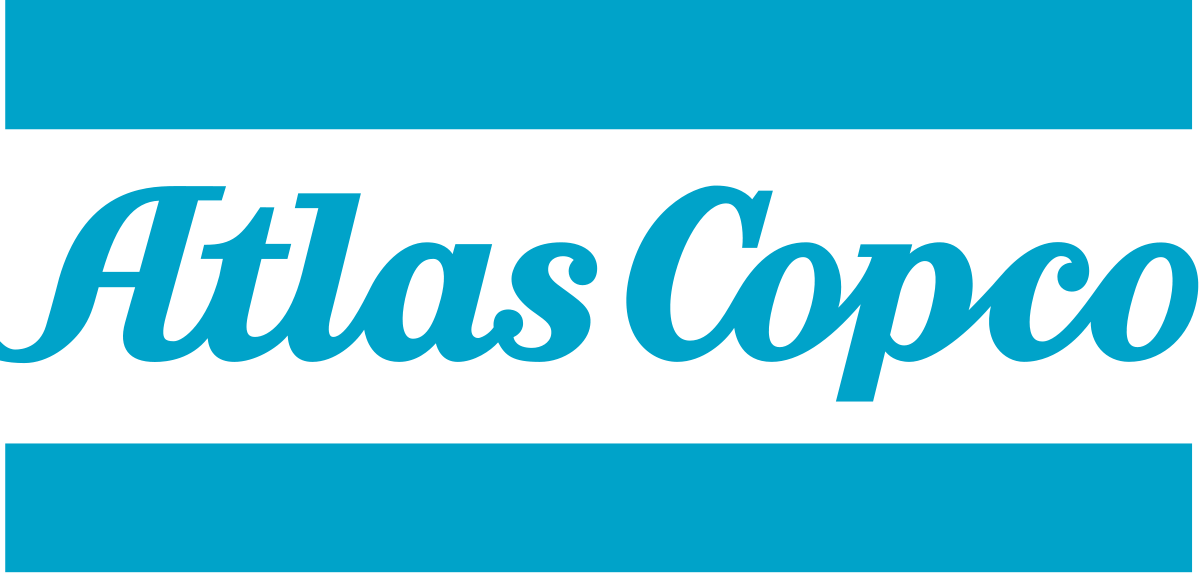 As a global, industrial company based in Stockholm, Atlas Copco have about 43 000 employees and customers in more than 180 countries. Their industrial ideas empower their customers to grow and drive society forward. They are pioneers and technology drivers, and industries all over the world rely on their expertise. Their market-leading compressors, vacuum solutions, generators, pumps, power tools and assembly systems can be found everywhere.
Atlas Copco's mission is to achieve sustainable, profitable growth. This means innovating with a long-term perspective and supporting their customers to meet their sustainability ambitions. It means minimizing environmental impact from their operations and products. It means making sure their employees are safe and healthy and that their company stays lean and efficient. It also includes growing in a way that is ethical, respecting and promoting human rights and with zero tolerance for corruption throughout the value chain.
Atlas was founded in 1873 in Stockholm, to provide Swedish Rails with all types of equipment for building and running Sweden's new railway. But with the growth of Swedish Rails relatively short-lived, Atlas had by the mid-1880s already begun a strategic shift toward the production of more advanced products, such as steam engines and boilers. The name Atlas Copco was later chosen which derived from a Belgian subsidiary – Compagnie Pneumatique Commerciale.

Axis Communications offers intelligent security solutions that enable a smarter, safer world. As the market leader in network video, Axis is driving the industry by continually launching innovative network products based on an open platform – delivering high value to customers through a global partner network. Axis has long-term relationships with partners and provides them with knowledge and ground-breaking network products in existing and new markets.
Having invented the first network camera in 1996, Axis continues to innovate in video surveillance with the goal of improving the security of millions and helping construct a more clairvoyant and safer world. With about 90 000 partners in over 50 countries, Axis offers a broad range of revolutionary products and has a history of market firsts.
Axis has signed the UN Global Compact where they align their strategies and operations with universal principles on human rights, labor, environment, and anti-corruption. Axis is also committed to contribute to UN's Sustainable Development Goals.

Bird&Bird is an international law firm that combines a deep expertise in business law with an in-depth knowledge of many economic sectors. For many years Bird&Bird has been recognized as one of the best intellectual Property, IT, and regulatory activity law firms. With over 1400 lawyers in 30 offices around the world including Stockholm, Paris, and Lyon the firms are placed to offer local expertise in a global context. Whether advising international groups, start-ups or SMEs benefiting from industrial expertise the firm adapts to the strategic and commercial objectives of its clients to assist and represent them in their legal and judicial needs.
Thanks to its lawyers specializing in vastly different branches of business law and its international offices Bird&Bird is able to set up transversal and multicultural teams when the task requires it. Their lawyers in Paris, Lyon, and Stockholm work in close collaboration.
For more than 10 years, Bird & Bird have assisted their Swedish clients wishing to expand in France while also assisting French developments in Sweden.
Bird & bird has signed a commitment to the Science-Based Target initiative – a partnership between CDP, the United Nations Global Compact, World Resources Institute, and the Worldwide Fund for Nature.

CAKE is a Swedish company that develops uncompromising high performance electric motorbikes.
CAKE's mission is to inspire towards a sero-emission society, combining excitement with responsibility. All components are made from scratch to optimize the riding performance in this new category. Every little detail is elaborated for perfection, while always considering the perspectives of sustainability.
It's all about the outdoors. Explore with respect.

Carl Bennet AB was founded in 1989 by Carl Bennet in connection with the acquisition of Getinge. Initially the company was only the main owner of Getinge AB, but over the years developed its ownership to also include the listed companies Arjo AB, Elanders AB, and Lifco AB. The Group also consist of the subsidiary Dragesholm AB and the associated company HealthInvest Partners AB.
The Group operates globally through its companies in various industries with market-leading positions. Healthcare, medical technology, dental care, engineering, and logistics are the main areas of activity. The number of employees amounts to approximately 30 570 in 48 countries with Net sales of MSEK 65,298.

Electrolux is one of the world's leading manufacturers of home appliances for consumer and professional use, with over 60 million products sold annually in over 120 countries. Their innovative and intelligently designed products are intended to meet the needs of consumers and professionals. Their Strategy is based on a philosophy of intelligent design, an approach that has its roots in the Scandinavian design tradition. It covers function, usability, ergonomics and aesthetics and the overall user experience in all stages of a product's life cycle. Electrolux produces refrigerators, dishwashers, washing machines, vacuum cleaners and stoves marketed under renowned brands, such as Electrolux, AEG-Electrolux, Zanussi, Eureka, and Frigidaire. In 2019 Electrolux had sales of SEK 119 billion and employed 49 000 people around the world.
Founded in Sweden in 1919 by entrepreneur Axel Wenner-Gren. Electrolux has shaped living for the better for 100 years by reinventing what great taste, care and wellbeing experiences mean for their consumers.
Electrolux strives to ensure that its products, services, and production methods contribute to a sustainable development. As such, their product design aims to reduce harmful effects on the environment. The Electrolux Group takes a proactive approach to environmental legislation and encourages its suppliers to adopt the same principles.

Epiroc is a leading global productivity partner for the mining and infrastructure industries. With cutting-edge technology, they develop and produce innovative, safe, and sustainable drill rigs, rock excavation equipment, construction equipment, and tools. They also provide service and solutions for automation and interoperability.
Epiroc has an operating model characterized by focus on innovation, a strong and resilient service business, and an agile and decentralized operational setup. Their ambition is to be the leader in automation, interoperability, and fossil-free operations. Safety is also a priority, Epiroc is striving to improve health and safety in its own operations, but also for its customers and partners
Epiroc's history began in 1873 when the company – then called atlas – was founded in Stockholm. Epiroc and Atlas Copco share their history until June 18, 2018, when Epiroc was distributed to Atlas Copco's shareholders and became a stand-alone listed company. Epiroc is based in Stockholm, had revenues of SEK 40 billion in 2021, and has more than 15 500 employees in more than 150 countries.
Epiroc is a signatory to the UN Global Compact, and they incorporate its ten principles on human and labor rights, environment and anti-corruption in their policies and approach to sustainability. They commit to address and integrate human rights in accordance with the UN Guiding Principles for Business and Human Rights.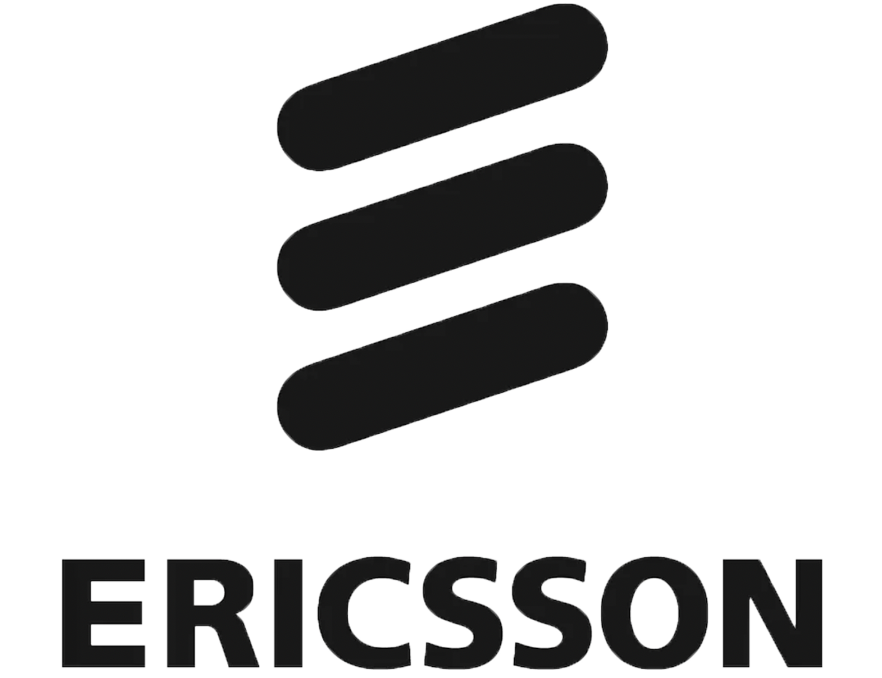 Ericsson is a leader in telecommunications technology and carrier services. Market leader in 2G, 3G, 4G and 5G technology. Ericsson provides support services for networks that currently serve more than 8.2 billion subscribers. Ericsson is also a leader in the field of managed services. Around the world operators, and the media industry rely on Ericsson's mobile and fixed infrastructure, telecom services, software, broadband and multimedia solutions.
Present in over 180 countries, Ericsson offers its customers technologically innovative and sustainable solutions. With over 101 000 employees and revenues of SEK 232 billion in annual sales. Ericsson is based in Stockholm while shares are listed on the Stockholm and New York stock exchange.
Lars Magnus Ericsson founded Ericsson in 1876, established as a workshop to repair telegraph instruments and undertake small mechanical engineering jobs. Once the telephone arrived in Sweden, Ericsson began being commissioned to repair and install the new invention. He quickly realized the possibilities of the telephone and started improving and creating his own versions and in 1878 he presented the Iconic wall mounted Ericsson telephone.
Proactive management of topics relating to climate action and environment is a core component of Ericsson's sustainability strategy. They leverage a circular economy and work to reduce environmental impacts and emissions from their operations, portfolio and in society.

Essity is a leading global hygiene and health company that is breaking barriers to well-being. Sales are conducted in approximately 150 countries under the leading brands TENA and Tork, and other brands such as JOBST, Leukoplast, Libero, Libresse, Lotus, Nosotras, Saba, Tempo, Vinda and Zewa.
Essity is active in an expanding market where favorable trends such as longer life expectancy, higher living standards and greater awareness of the importance of hygiene and health supports future growth. Essity is at the same time growing its presence in emerging markets. Essity is continuing its transformation trough growth, both organically and through acquisitions, within the categories and adjacent product areas with the highest profitability.
Essity has around 46 000 employees and Net sales of SEK 121 billion with its head office in Stockholm while also being listed on Nasdaq Stockholm on June 15, 2017. They used to be SCA founded in Sweden 1929. Their expertise in hygiene begins with the acquisition of the Swedish company Mölnlycke in 1975. Trough Mölnlycke, their roots stretch as far back as to 1849.
Essity believes that the work to fulfill the UN Sustainable Development Goals will make the world a better place. They have chosen to prioritize goals 3, 5, 6, 12, 13, and 15, which are according to them the most relevant to their business.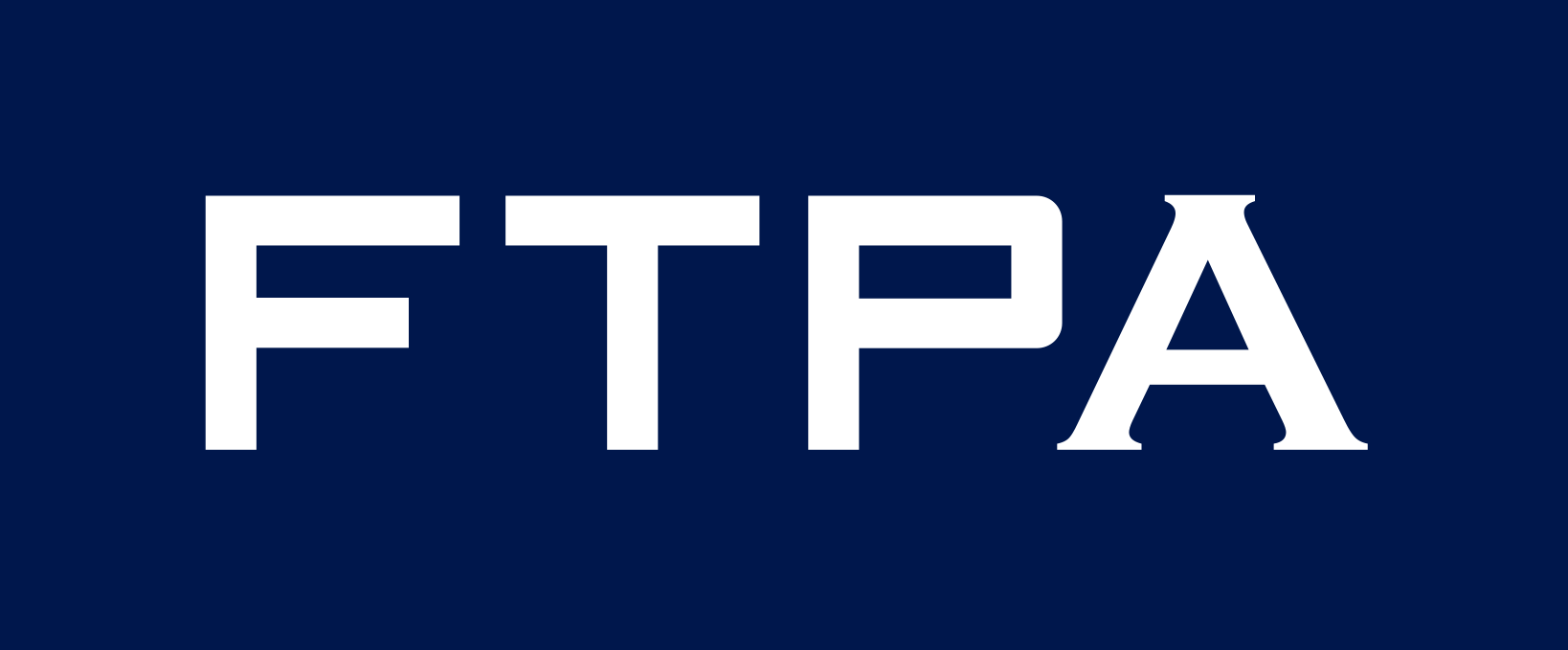 FTPA is a law firm recognized for its cutting-edge expertise and experience in specific fields. Their objective being to develop a customized relationship based on trust to promote creating strategies and solutions tailored to the needs of their clients. For 50 years they have been driven by their commitment for responsiveness and efficiency.
FTPA assists French clients in their projects abroad and foreign clients in their French ventures. As an active member of several international associations of independent lawyers the firm collaborates in each country with the best specialists. With 80 specialists in a number of different fields, foreign investments in France, company creation, mergers and acquisitions, company reorganizations, business litigation, general manager agreements, intellectual property, technology licensing, commercial contracts, tax law, arbor law and arbitration.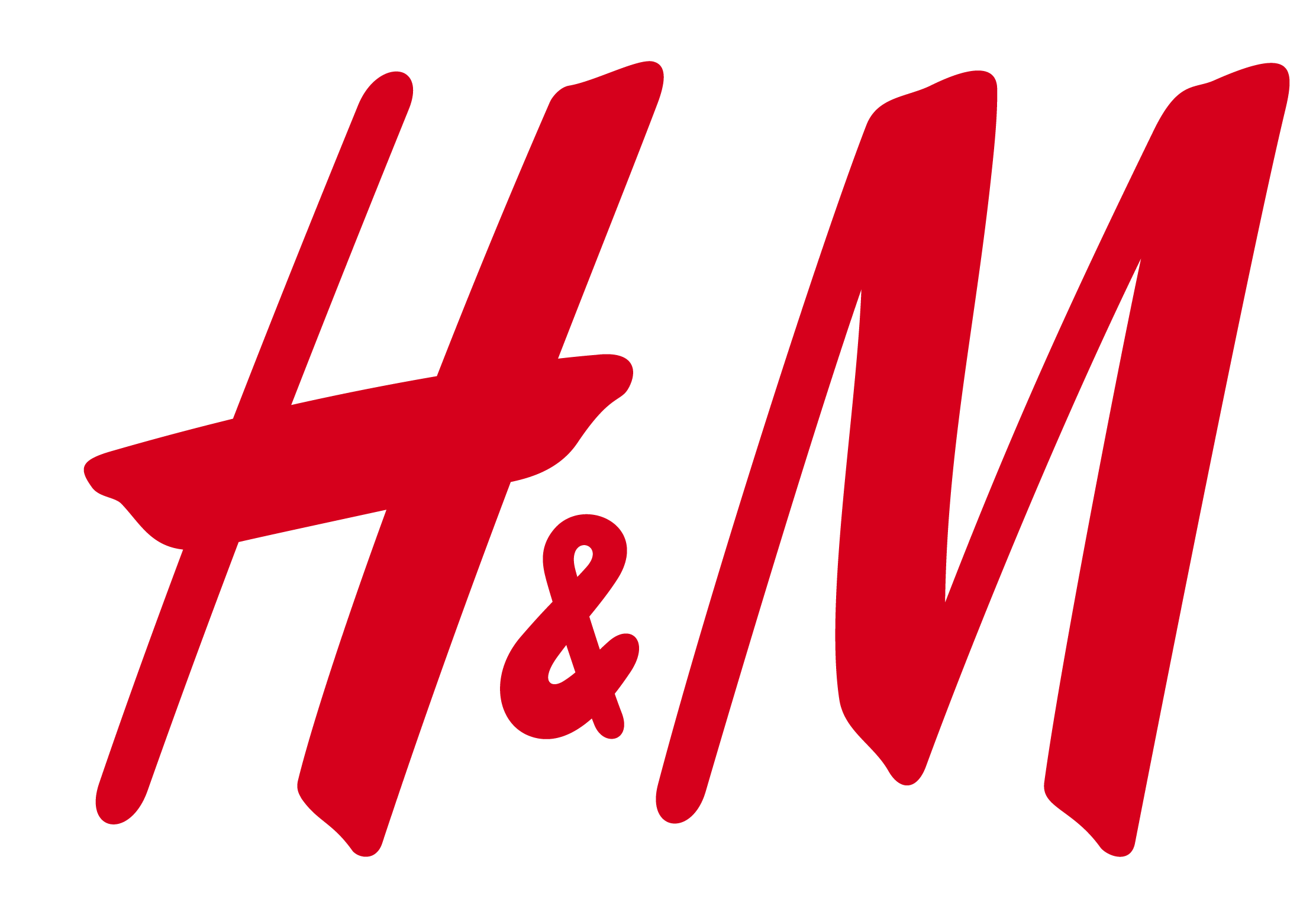 Hennes and Mauritz better known as H&M, is a Swedish company that produces clothing for women, children, and men.
In 1947 Erling Persson opened a ladieswear store called Hennes with the idea of making fashion available and affordable to all. Hennes later acquired Mauritz Wildforss, and the name changed to Hennes & Mauritz and later rebranded with the abbreviation H&M. H&M currently operates in 75 countries with over 4 800 stores with over 150 000 employees worldwide. In 2021 H&M had Net sales of over SEK 198 billion.
The brand offers temporary collections created in collaboration with designers (Karl Lagerfeld Viktor & Rolf, Roberto Cavalli, Versace, Balmain, Kenzo, Erdem, Moschino, Giambattista Valli, Johanna Ortis, and Sabyasachi Mukherjee) or celebrities (Madonna, Nicki Minaj, Kylie Minogue, Katy Perry, Lana Del Ray, David Beckham, Vanessa Paradis, Beyoncé, Lady Gaga, Caitlyn Jenner, The Weeknd)
H&M Group's vision for sustainability is to lead the change towards circular and climate positive fashion while being a fair and equal company. They work according to their sustainability strategy produced jointly with external and internal experts. Their sustainability work spans the entire value chain, focusing both on their operations and, together with other stakeholders, the industry in general. H&M Group aims to be climate positive by 2040.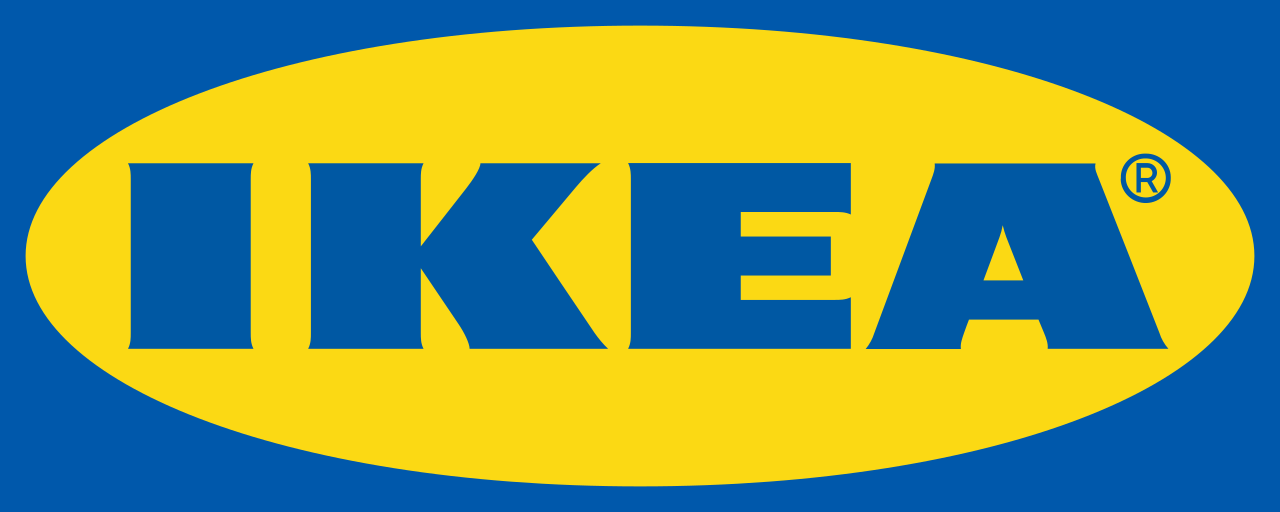 IKEA strives to offer a wide range of well-designed, functional home furnishing products at prices so low, that as many people as possible will be able to afford them. With over 465 stores in 63 countries, IKEA has a roster of 225 000 employees and the company had Net sales of EUR 41.9 billion in 2021.
IKEA is named after the initials of founder Ingvar Kamprad, Elmtaryd, the farm where he grew up, and Agunnaryd, the nearby village. In 1943 IKEA is founded and in 1948 furniture is introduced in the IKEA range. The first IKEA store in France opened 1981 outside Paris.
IKEA is committed to creating products and services that inspire and support people to make positive lifestyle changes, consume in more circular ways, and live better everyday lives. By 2030 IKEA aspires to become circular and climate positive, and regenerate resources while growing the IKEA business. IKEA also strives to create a positive social impact for everyone across the IKEA value chain, while inspiring and enabling more than 1 billion people to live a better everyday life within the boundaries of the planet.

IK Partners ("IK") is a European private equity firm focused on investments in France, the Benelux, DACH, Nordics and the UK. Since 1989, IK has raised more than  €14 billion of capital and invested in over 170 European companies. IK supports companies with strong underlying potential, partnering with management teams and investors to create robust, well-positioned businesses with excellent long-term prospects.

Kinnarps provides interior workspace solutions for offices and public environments. High quality and low environmental impact mark the entire chain – from raw material to finished solutions for the workspace. Kinnarp is one of Europe's largest providers of workspace solutions. Being present in approximately 40 countries with over 200 sales points. Kinnarp has over 1900 employees globally with an annual turnover of SEK 3.545 billion (2019/2020)
Kinnarps was founded 1942 by Jarl and Evy Andersson. Kinnarps is 100% family owned, now in the hands of the children and grandchildren of the founders. The management and overall functions of the group operate out of Kinnarp in Sweden.
Kinnarp thinks in a resource-efficient way, acting environmentally smart, promoting well-being, and helping customers to do the same. Offering products with built-in longer service life and the opportunity for them to be refreshed and reused. Delivering in a durable way and creating interior design solutions that are made to last. Kinnarp strives to make it easy for customers and their business to be sustainable.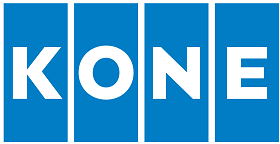 KONE's mission is to improve the flow of urban life. As a global leader in the elevator and escalator industry, KONE provides elevators, escalators, and automatic building doors, as well as solutions for maintenance and modernization to add value to buildings throughout their life cycle. Trough more effective People Flow®, they make people's journeys safe, convenient, and reliable, in taller, smarter buildings. In 2021 KONE had annual sales of EUR 10.5 billion and over 60 000 employees placed in over 60 countries. KONE class B shares are listed on the Nasdaq Helsinki Ltd. in Finland.
In 1910 Kone was established in Helsinki and initially refurbished and sold used Strömberg motors, it also imported and installed elevators from Graham brothers in Sweden. In 1968 KONE acquired a number of companies which made them the market leader in Northern Europe and by 1974 they were established in nine countries.
Kone aspires to match customer specific needs for a seamless experience trough connectivity and adaptability. New solutions for customer value, which are developed and integrated with core products and services to create value for customers, but also becoming the preferred partner for smart and sustainable city development are important future milestones for KONE.
KONE's objective is to be a leader in sustainability – not only in their own industry, but also beyond. They want to help their customers make cities better places to live and be their most trusted partner for them throughout their building life cycle. Their sustainability focus areas also include safety, quality, diversity, and inclusion, as well as ethics and compliance.

Lindab is a leading ventilation company in Europe, offering solutions for energy-efficient ventilation and a healthy indoor climate. The products are characterized by high quality, ease of installation and environmental thinking. Lindab is established in 20 countries with 4 500 workers worldwide, in 2021 Lindab had sales of SEK 9,648 million.
Lindab first started as a small sheet metal workshop in Lidhult in 1956. The business later moved to Grevie on the Bjäre Peninsula where AB Lidhults Plåtsindustri was registered as a company in 1959 with Lage Lindh and Valter Persson as founders. 10 years later, AB Lidhults Plåtindustri was renamed Lindab.
Lindab has developed a sustainability plan, Lindab deems that indoor environments are important and in turn they contribute to healthy buildings to improve wellbeing and productivity. Together with their customers they reduce the environmental impact by offering leading energy efficient products and systems with a high degree of recycling. Lindab believes that in order to achieve a circular economy and be able to offer customers sustainable solutions, all parts of their value chain – purchasing, manufacturing and transports – must reduce the resources used and thus lower the carbon dioxide emissions.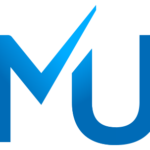 Mercuri Urval is a global Leadership Acquisition and Advisory firm founded in 1967 in Sweden. Our 400 experts provide science-based, precisely tailored, quality assured and ethical Executive Search, Leadership Assessment and Coaching services in partnership with private and public sector clients worldwide.
We exist to make sure organisations outperform through diverse and sustainably successful leadership. Our expert teams operate worldwide; wherever our clients need us, we are there.
https://www.mercuriurval.com/fr-fr/


Nord-Lock Group believes that no one should have to question the integrity of the mechanical systems that play such a critical role in our way of life. As a global leader in engineering and bolting technologies, they strengthen public and industrial infrastructures.
In 1982, the original Nord-Lock® wedge-locking technology that safely secures bolted joints was developed. Since then, their range of innovative bolting technologies and expertise has grown to be the most comprehensive on the market, incorporating Superbolt™ mechanical tensioners, Boltight™ hydraulic tensioners and Expander® System pivot pins.
Nord-Lock Group has tightened and secured billions of bolted connections in millions of applications all over the world. All their solutions are developed and manufactured in-house, ensuring they meet the highest standards in the industry. Nord-Lock Group are the first bolt-securing partner to offer a full life-cycle warranty across all its technologies.
From production to engineering and sales, Nord-Lock Group has a world-class team across the globe that is always ready to deliver. Their services focus on life cycle profitability, design, production, training and installation support. If you have an engineering challenge, they will provide you with a solution that maximizes the productivity, safety and reliability of your application.
Nord-Lock Group are passionate about sharing our knowledge, insights and expertise to ensure an optimal long-term solution, and they work closely with you to understand your needs, solve your problems and support your projects.
Nord-Lock Group is wholly owned by Investment AB Latour, an investment company quoted on the Nasdaq OMX Stockholm. Latour is comprised of wholly-owned industrial operations and a portfolio of listed holdings.

Picadeli believes in a world in which it is easy to eat healthy and balanced. A world where we have time to fully enjoy life. Picadeli is the market leader in Europe, with over 2 000 salad bars.
Picadeli was founded 2009 in Vänersborg, because the founders were tired of eating the same thing every lunchtime. After the first store started other stores followed and two years later 100 salad bars had been created. In 2013 Picadeli expanded outside of Scandinavia, and in April 2017 it expanded into France. Today Picadeli has over 430 self-service salad bars in stores across France. Since 2015, Picadeli has been a part of Greenfood Group, the Nordic market leader within green convenience, employing over 1 500 people in seven countries.

Saab serves the global market with world-leading products, services, and solutions from military defense in all domains to civil security. Saab's market offering is broad and consists of complex systems involving extensive research and development as well as services with a high degree of repetition. With operations on every continent, Saab continuously develops, adapts, and improves new technology to meet customers' changing needs.
Saab was founded on 2 April 1937 to develop and manufacture combat aircraft for the Swedish Airforce. The company has since grown into 18 153 employees with annual sales of SEK 39.154 billion.
Saab is a partner to the French ministry of defense and provides Giraffe radars, Rockets and aim training systems. Saab opened its first French office in Paris 2016
An essential part of Saab's engagement for sustainability is to minimize the negative social and environmental impacts from all parts of their operations. During 2021, Saab joined the Race to Zero campaign, committing to reducing greenhouse gas emissions by setting climate targets in line with the Paris Agreement and to become net zero by 2050. Saab joined the UN Global Comact in 2011 and reiterated its continued support for the UN Global Compact and its ten principles.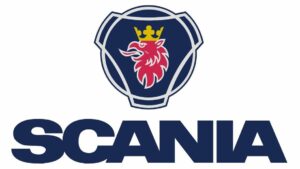 Scania is a world-leading provider of transport solutions, including trucks and buses for heavy transport applications combined with an extensive product-related service offering. Scania offers vehicle financing, insurance, and rental services, they are also a leading provider of industrial and marine engines. Scania has 54 000 employees in about 100 countries
Scania aspires to create a world of mobility that is better for business, society, and the environment. They believe that together with their partners and customers they can develop solutions to reach tangible results in reducing their carbon footprint while ensuring that they meet the demands of a growing population – profitably and sustainably. By working together, they believe they can identify opportunities and solutions to the local and global challenges that we face.
Vabis what would later become Scania was founded 1891 in Södertälje, its main products were wagons, baggage cars, passenger carriages and horse-drawn trams. In 1897 they built the first completely Swedish-built car and five years later they built their first truck. In 1911 Scania-Vabis is created and in 1969 they merge with SAAB, but 26 years later they once again become an independent company.
Combatting climate change and its associated impacts is currently the main priority for the transport sector. Scania's strategic direction is towards a sustainable transport system. In 2018, Scania initiated the Pathways study to see how a future fossil-free commercial transport system can look like and be achieved by 2050.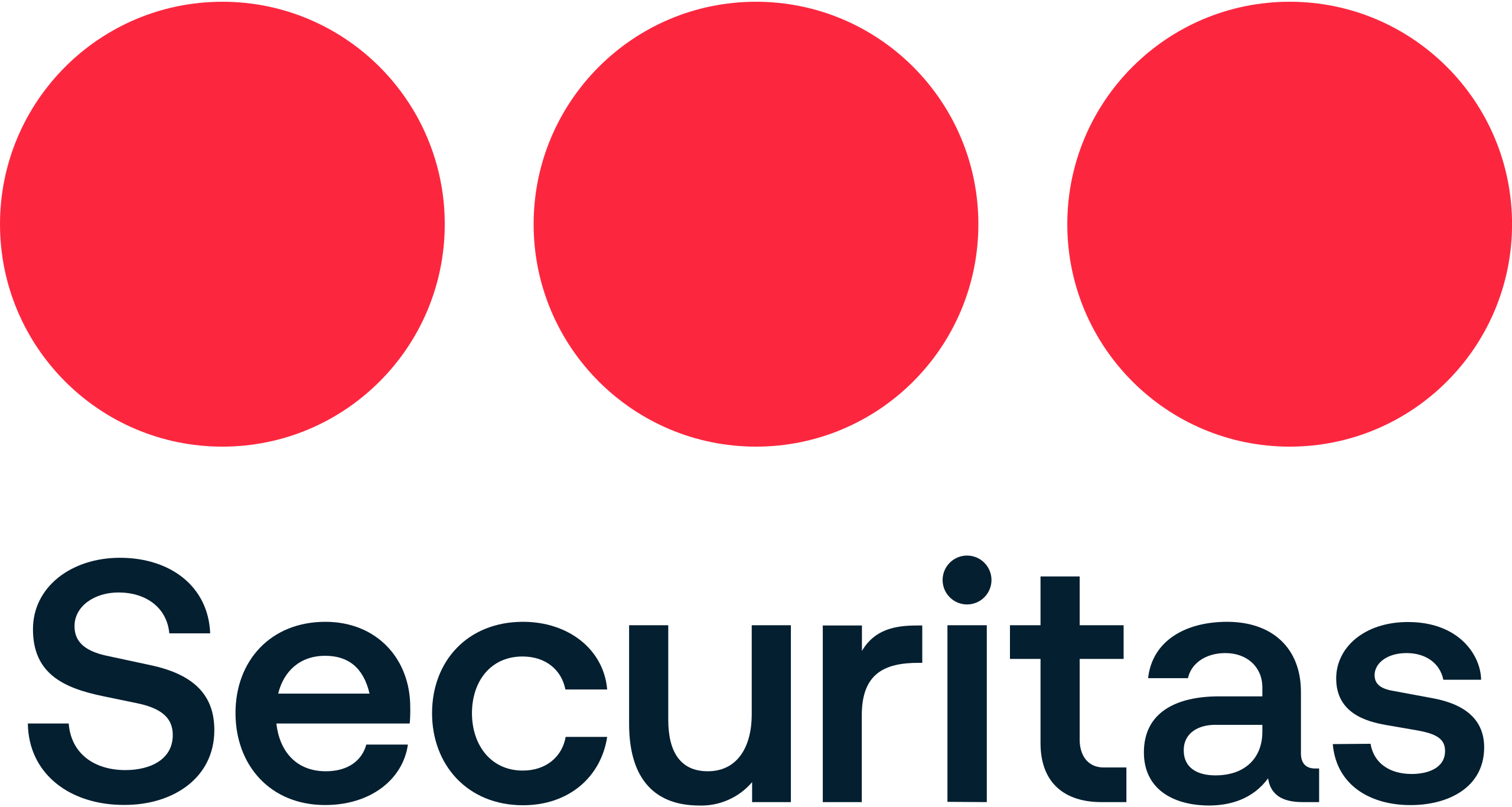 Securitas is the world's leading intelligent security services provider. Their current strategy relies on almost 90 years of experience of leading the transformation of the security industry. Securitas has the most comprehensive protective services portfolio in the industry, and a will to continuously innovate their offerings with solutions tailored to their client's businesses and needs. Securitas offers on-site guarding, mobile guarding, aviation security, electronic security, fire and safety services and enterprise risk management. Securitas has operations in 47 markets with more than 1 300 branch offices. With over 153 000 clients handled by 345 000 employees Securitas' total sales is MSEK 107,7 annually.
Securitas' history began in 1934, when Erik Philip Sörenson purchased a local security firm called Hälsingborgs Nattvakt. From that initial security company, Sörenson acquired a number of other security companies, combining them into a new company called Förenade Svenska Vakt AB. 1972, all companies were finally brought together under the Securitas name.
Securitas France is organized into eight fields: surveillance, airport security, mobile security, remote surveillance, security training, risk management and consultancy and business reception. With 110 agencies, 1 400 vehicles and with over 20 000 collaborators, Securitas is able to meet the needs and expectations of local and multi-site companies.
Securitas supports the United Nations' Sustainable Development Goals, and they take the goals into consideration into their strategy work and in their daily operations. Securitas is also a signatory of the UN Global Compact.

SKF is the world's leading supplier of products, solutions and services in the bearing, sealing, mechatronics, and lubrication systems markets. SKF has over 46 000 employees worldwide in over 130 countries. In France SKF employs over 3 000 employees in 7 locations with net sales of SEK 81,732 million.
SKF is organized into three divisions: Industry, sales, manufacturing, and development of a wide range of bearings. Automotive, sales to car manufacturers, light vehicles, trucks, buses, car components, aftermarket, two-wheelers, household appliances, power tools and electric motors. Service, industrial aftermarket sales and production tool optimization solutions.
Aktiebolaget Svenska Kullagerfabriken was founded 1907 by Sven Wingqvist the inventor of the double-row self-aligning ball bearing. In 1911 branch offices in France became limited companies and five years later the SKF share was introduced on the Stockholm stock exchange.
Since the late 1980s, SKF has been driving their sustainability agenda trough increasingly tougher targets and customer focus. With their new goals they commit to achieving net zero greenhouse gas emissions from their operations by 2030. By 2050, their target is to achieve net zero emissions in the full SKF value chain.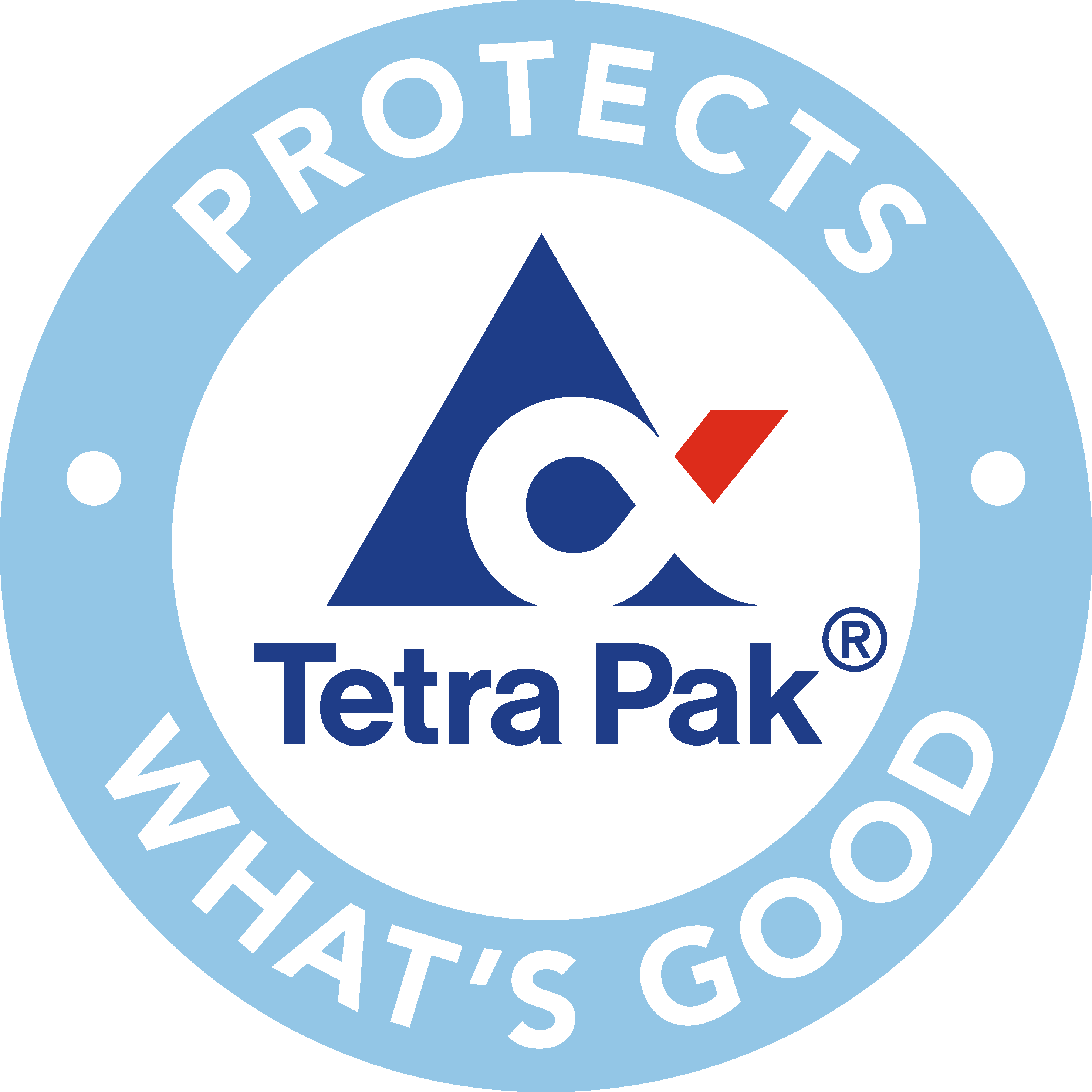 Tetra Pak is a world leading food processing and packaging solutions company. Working closely with their customers and suppliers, they provide safe, innovative, and environmentally sound products that each day meet the needs of hundreds of millions of people in more than 160 countries, with Net sales of more than € 11,145 billion in 2021. With more than 25 000 employees around the world, they believe in responsible industry leadership with a sustainable approach to business. Their promise "PROTECTS WHAT'S GOOD™", reflects their vision to commit to making food safe and available, everywhere.
Tetra Pak was founded 1951 in Lund by Ruben Rausing. One year later the first Tetra Pak machine for tetrahedron-shaped cartons is delivered to a farm outside of Lund. In 1971 Tetra Pak expanded into France and their total production exceeds 10 billion units.
Tetra Pak is committed to running their business in an environmentally sound and sustainable way. They have set goals for continuous improvements in their development, sourcing, manufacturing, and transportation activities. Tetra Pak has committed to the UN Sustainable Development Goals focusing on the goals food, people, and planet.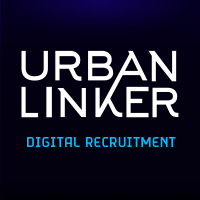 Urban Linker is a recruitment agency that has been specializing in the recruitment of Tech, Sales and Marketing talents for 15 years now.
They have supported thousands of start-ups, scale-ups and major groups to grow, including Blablacar, Just Eat and Welcome to the Jungle. They work strongly with inclusion and diversity in the ecosystem of recruitment and HR.
Entering the Nordics market, they are now ready to support Swedish companies here in France or in Sweden.
Vattenfall is a leading European energy company, that for more than 100 years has electrified industries, supplied energy to people's homes and modernized our way of living through innovation and cooperation. They are now striving to make fossil-free living possible within one generation. Therefore, they are driving the transition to a more sustainable energy system through growth in renewable production and climate smart energy solutions for their customers.
The parent company of the Vattenfall Group, Vattenfall AB, is a non-listed company fully owned by the Swedish state. Vattenfall finances its operations by own generated cash flow and external funding, mainly in the form of corporate bonds. With approximately 19 000 employees in over 10 countries and annual Net Sales of MSEK 180,119.
The year 1909 marks the restructuring of the Trollhättan canal and hydro power plant under the Swedish State Power Board and at the same time marks the birth of Vattenfall. The Swedish state had bought the water rights in Trollhättan a few years earlier and was now taking an active involvement in this emerging electricity generation technology. Vattenfall was therefore established to handle the new power plant.
Vattenfall's purpose is to power climate smarter living and enable fossil free living within one generation. To reach fossil free living Vattenfall's strategy reflects the UN Sustainable Development Goals where six goals have been identified as most relevant to the company and to which Vattenfall can provide the most meaningful global contribution. The six chosen goals are Affordable and clean energy, industry innovation and infrastructure, sustainable cities and communities, responsible consumption and production, climate action and partnerships for the goals.

Volvo Cars has a long and rich history of designing and engineering its cars around people, an approach that sets them apart in the auto industry. With over 43 000 employees in 100 countries Volvo Cars has annual sales of SEK 282 billion.
The first Volvo car was manufactured in Gothenburg 1927, 17 years later the car that made Volvo an international car company was unveiled, "the little Volvo" had over 2 300 orders in the first two weeks. 1959 Nils Bohlin, an Engineer at Volvo invents the Three-point safety belt, an invention that has been estimated to have saved over one million lives. In 1999 Ford Motor Company bought Volvo Cars and in 2010 Geely Holding bought Volvo Cars.
Volvo Cars strives to be a climate neutral company with a circular economy by 2040. Their strategy includes being fully electric by 2030, they have already reduced their cars carbon footprint by 40%. They aim to have climate-neutral manufacturing operations and to increase the share of sustainable recycled and bio-based materials in their cars by 2025. Volvo Cars also support the goals of the Paris Agreement and are currently on track to meet the goals of the agreement.

Volvo Group drives prosperity trough transport and infrastructure solutions, offering trucks, buses, construction equipment, power solutions for marine and industrial applications, Financing, and services that increase their customers' uptime and productivity. Their headquarter is located in Gothenburg and their shares are listed on Nasdaq in Stockholm.
Volvo was founded 1927 and throughout the years acquired numerous companies, among them Renault Trucks and Mack. The Volvo Group currently have 95 000 employees in 190 countries, and annual Net Sales of SEK 372 billion.
The Volvo Group is a signatory of the UN Global Compact and supporter of the UN Agenda for Sustainable Development. They consider global trends and challenges, international norms of responsible business behavior, and stakeholder expectations trough their sustainable strategy when developing their work. The Volvo Group is focused on seven goals, good health and wellbeing, quality education, decent work and economic growth, industry innovation and infrastructure, sustainable cities and communities, responsible consumption and production and climate action.