Serious Business Game – Sustainability
13th of February, 18:00 – 20:30
Serious Business Game – Sustainability
Would you like to experience stepping into the driving seat of a sustainability transformation of a company? 
After-work with interactive business case and simulation in successful sustainability transformation
with Michael Gieser, Owner and International Partner for Celemi Business Games
After more than 6 million serious games participants worldwide, Celemi Business Solutions are now proud to present their new challenging business simulation with focus on sustainability! During Celemi Sustainability™ participants get to experience the greatest challenge in business today by stepping into the driving seat of a sustainability transformation.
The challenge of the evening: participants become advisors to a simulated company, Phoenix Inc. and execute a successful sustainability transformation. To succeed, participants first discover what defines a sustainable company. During the simulation participants collaborate to take decisions to drive sustainability, and must consider:
• Impact on people, planet and profit
• Time to impact
• Balance between short and long term
• Risks associated with postponing initiatives
Participants are increasingly disrupted by 'events' and 'external influences' that reshape the scenario and assumptions. Can they learn from their mistakes and begin to assess risks and opportunities differently?
Throughout the simulation, teams will see both the short and long-term impact of their actions. Can they succeed in navigating Phoenix Inc. to become the industry leader in sustainable business?
The event is for CCSF members only. Limited number of participants.
Date and Time: 13th of February 2023, 18:00 – 20:30
Venue: La CCSF, 39 Avenue Pierre 1er de Serbie, 75008 Paris
The simulation material will be in English and the surrounding discussions will be in English and/or French. Please bring your laptop as the instructions will be on the computer. Be on time, the simulation will start at 18:00.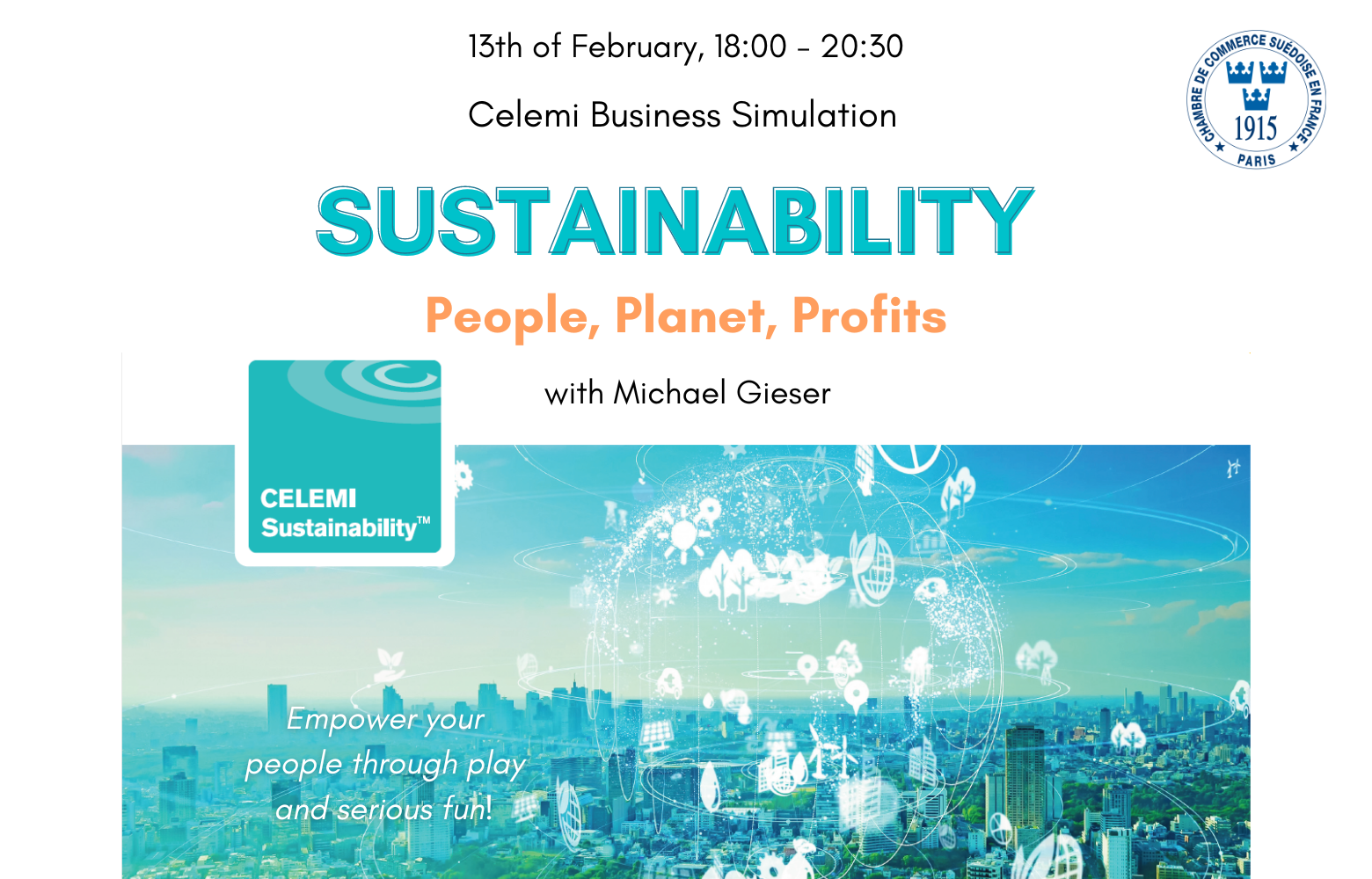 Start:
1970-01-01 00:00
Slutar:
1970-01-01 00:00
Anmälan