CCSF Sud, Conference: International Career, Strategic Pensions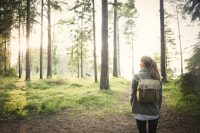 Founder of SKAPIA SAS, present in France since 2016, Mr. Anders PETTERSSON will join us this evening to share with the members of the Swedish Chamber of Commerce in France, his experience and expertise on the subjects of pensions savings, cross-border planning and optimisation.
Come share your experiences, thoughts, and inquiries on how to best optimise your international career !
This event is hosted by Handelsbanken who invite all guests for a drink after the conference.
*Please note that the presentation will be held in English
Please register via the link: http://bit.ly/2o4aDlo
View the invite: http://bit.ly/2oofEHk
Start:
1970-01-01 00:00
Slutar:
1970-01-01 00:00
Anmälan