102ème Assemblée Générale – l'invité d'honneur l'investisseur industriel Carl Bennet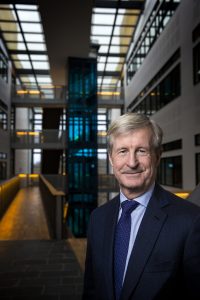 Assemblée Générale de la CCSF et déjeuner d'affaires avec Carl Bennet, main shareholder and chairman of the listed companies Getinge, Lifco and Elanders. Carl Bennet is also board member of L E Lundbergföretagen and Holmen.
10h45 Assemblée Générale
11h45 Cocktail
12h30 Déjeuner d'Affaires avec Carl Bennet
Theme : "To be competitive on an international market with several platforms in France"
Au Cercle Suédois, 242 rue de Rivoli, 75001 Paris
Carl Bennet is the main shareholder and chairman of the listed companies Getinge, Lifco and Elanders. Carl Bennet is also board member of L E Lundbergföretagen (investment company) and Holmen (forest and paper).
Getinge Group is a leading global provider of products and services for operating rooms, intensive-care units, sterilization centers, elderly care and companies and institutions that are active in the Life Science area.
Lifco Group is a global group which operates within three business areas: Dental distribution, Demolition and tools and Systems solutions.
Elanders Group offers global solutions in the product areas Supply Chain, Print & Packaging and e-Commerce. Elanders Group is acting as a strategic partner for its customers in their work to optimize and develop the processes critical to their business.
Start:
1970-01-01 00:00
Slutar:
1970-01-01 00:00
Anmälan